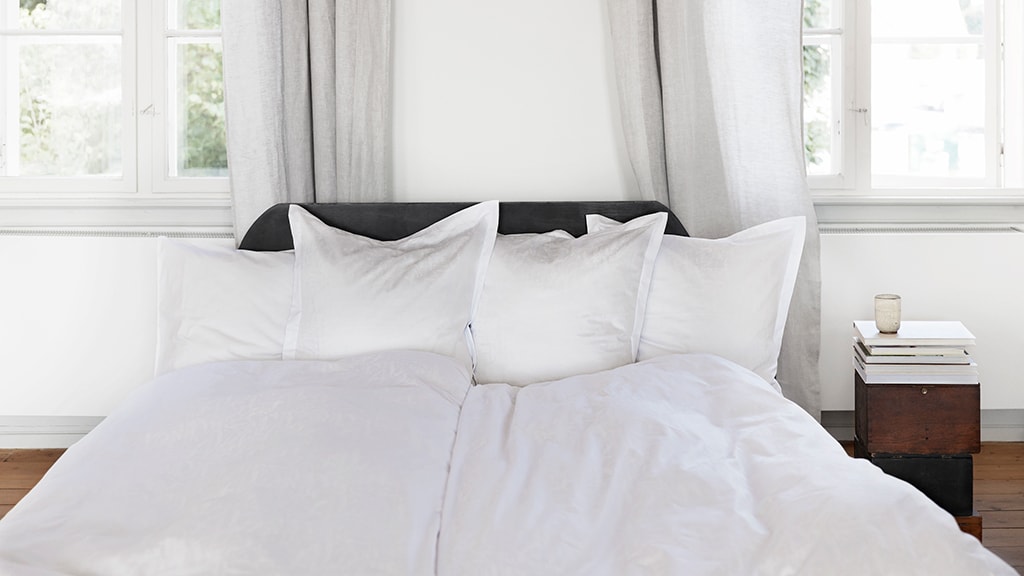 Georg Jensen Damask - Design store in Kolding
The proud weaving traditions of Georg Jensen Damask can be traced all the way back to the Danish craft society of yore. Georg Jensen Damask have been weaving since 1756, and the identity truly took shape when Johanne Siegumfeldt and Henrik Georg Jensen set the stage for what is still the purpose: To weave the finest textiles for everyday life – based on knowledge and proud traditions going back generations.
In our shop in Kolding you will find a wide selection of woven bed linen, tablecloths, towels, kimonos, etc. – all crafted in our well-known quality textiles. Our beautifully set tables will inspire you, and you can get advice and guidance on woven textiles from our highly knowledgeable staff, who are passionate about their work.