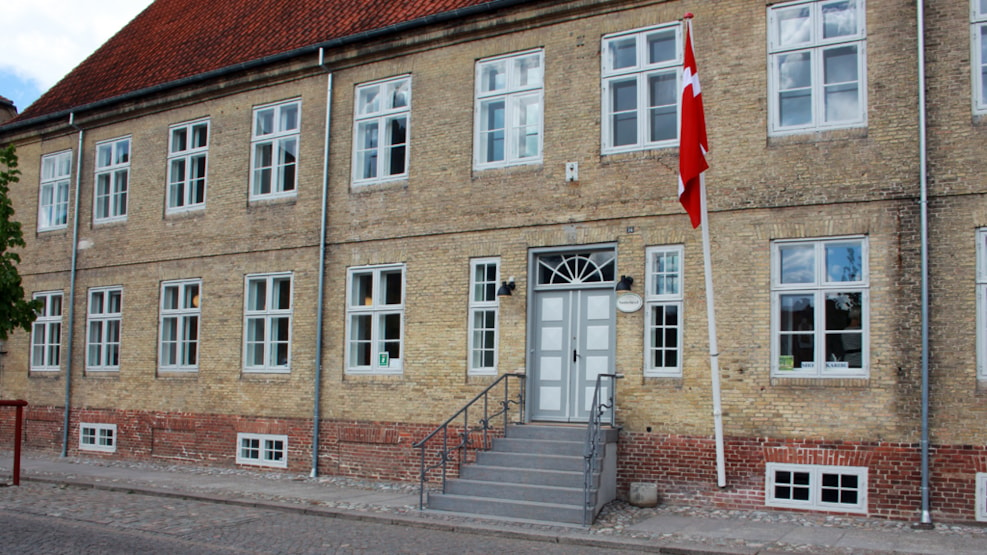 Moravian Brethren Museum in the heart of Christiansfeld
Discover the history and music traditions of the Moravian Brethren and see their exciting objects at the Museum in Christiansfeld.
Explore the Moravian's exhibitions in the Sistershouse.
The exhibits is about Moravian history and music traditions, and it is possible to see chamberlain Christina Friederica's room. The museum also offers many interesting objects from the Moravian's mission around the world.
It is also possible to view the paintings by artist Jeppe Madsen-Ohlsen and photographs by photographer Ole Akhøj.
The museum can be found on the first and second floor of the Sistershouse, Nørregade 14, 6070 Christiansfeld.
The Choir hall

The choir hall is a unique room with white wooden benches, a beautiful organ and spectacular chandeliers. 
In the mid-1800s, the Sisters' House had its heydays as the home of the city's unmarried women and girls, there was a lot of activity on all floors with about 250 residents. The women's social and spiritual community were linked to activities such as cooking, crafts and especially of today's many devotionals with song and prayer, which took place in the large choir hall.
When staying in the choir hall you can't tell that time has past. Everything is intact - from the long white wooden benches and the beautiful organ at the end of the room to the chandeliers hanging from the ceiling. During the restoration in 2012-2014 the focus was therefore on maintaining the space and its interiors for posterity in the best way.
Once admission to the museum is paid, it is free to visit the crosses cubits. 
Lundby dollhouse exhibition
In the Sisters' House basement you'll find the Lundby dollhouse exhibition, which consists of 20 dollhouses from different decades in the 20. centuries.
Admission
40 kr. for adults and 10 kr. children u/18.
Once admission to the museum is paid, it is free to visit the choir hall and the Lundby dollhouse exhibition.
Opening hours
The museum is open in the Christiansfeld Center's regular opening times.